Introducing our newest Board Members
One School at a Time (OSAAT, www.osaat.org) is pleased to welcome two new board members, Chandar Pattabhiram and Lauren Patel. Their business skills, expertise and knowledge, perfected during years of experience in senior executive positions, are a welcome addition to the board of any non-profit organization, and we feel blessed that they have chosen us.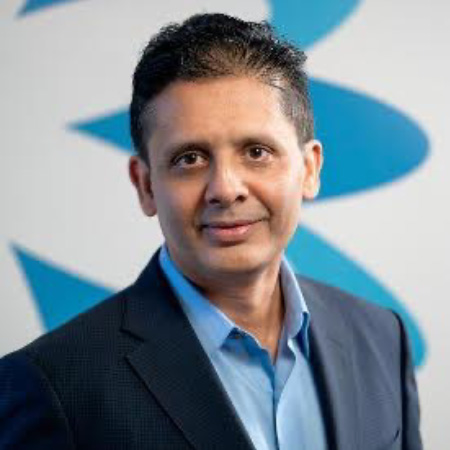 Chandar Pattabhiram is currently CMO of Coupa (COUP), responsible for all aspects of marketing including strategic marketing, growth marketing, brand and corporate marketing. Prior to joining Coupa, Pattabhiram was the CMO at Marketo where he was responsible for all aspects of marketing. Marketo was acquired by Adobe for approximately $5B.
Previously, Pattabhiram was head of worldwide marketing for Badgeville, and prior to that, Pattabhiram was vice president at IBM Cast Iron Systems where he was responsible for all product marketing and channel marketing efforts. In 2010, IBM acquired Cast Iron as a centerpiece of its Cloud strategy.
Pattabhiram also spent years at Andersen Consulting (now Accenture) as a strategic advisor to Fortune 500 companies in the high-tech, retail, and oil and gas industries. He has authored and has been quoted in more than 1000 articles and is a frequent keynote speaker at leading software industry events. In 2019, he was named as one of the Top Influential Leaders in Marketing and, in 2017, he was named by LinkedIn as one of the top 5 CMOs in the world to follow for thought-leadership in the digital marketing domain. He is a Strategic Advisor to Freshworks and Gainsight and is on the Board of Directors for BlueShift, an AI platform for consumer engagement.
Lauren Patel was a Vice President in the Legal & Compliance division of Morgan Stanley Investment Management.
Since retiring from the workforce in 2002 to bring up her two children, she has devoted a significant amount of her time to hands-on volunteer work and to the non-profit space. She recently stepped down from the board of Down the Block, a local grassroots non-profit that provides financial help to residents who've suffered temporary financial setbacks.
Lauren feels extremely blessed to have had the benefit of quality education and its concomitant rewards and is committed to helping others achieve the same.
Lauren lives in New Jersey and enjoys playing tennis, traveling and learning French.